Burial Services
Burials generally take place in churchyards or cemeteries (a cemetery is a grave yard that is not attached to a church), but there are other options such as burial at sea, interment in a vault or woodland burials.
There are various fees associated with burials that will vary depending on if it's a new or existing lair, your location and the site itself. We'll talk you through these in as much detail as you need us to, but please remember that these charges are beyond our control and are usually unavoidable.
New Burial Lairs
If you don't own a plot already, you can buy a new one in most areas. Just let us know where the burial is to take place and we can check if new plots are available.
In most areas you cannot buy a plot before it's needed, but we can check this for you. Not only will you have to pay for purchasing a new plot, you will also have to pay for the 'internment cost (the opening of the plot for the burial).
The costs for buying a new plot and the internment fee vary, you can see the cost at various cemetery areas on our third party cost page.
Existing Burial Lairs
If you wish to use an existing lair you'll need to have the relevant deeds or documents – don't worry if you can't find them, we can help you, but please bear in mind that it may mean things take a little longer to arrange.
We'll need to check with the burial office that there's space in the lair for the additional coffin.
As you have a plot already you won't incur the cost of buying a new one, however you will need to pay the 'internment fee' (the cost of opening the existing grave) The costs for internments vary, you can see the cost at various cemetery areas on our third party cost page.
In House Masonry Team
You can read all about our own skilled and experienced in-house Memorial Masonry team, they are based at our Thomas Brown office in Broxburn.
Woodland Green Burials
A woodland burial or sometimes called a natural burial, is becoming increasingly popular. It's a environmentally sound alternative to the traditional cemetery. Green burial sites often are not like usual a burial ground because they respect the natural appearance of the land.
All materials used, such as coffins are natural to reduce the environmental impact to the land. Those who opt for a green burial often do so because they feel they are giving something back to the earth.  A lovely example of a woodland burial is Binning Memorial Wood in East Lothian.
We have a range of Mercedes vehicles that includes new hybrid models, these can use electric only for the majority of the funeral service, adding to the green nature of these funerals.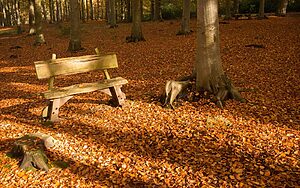 Need further assistance?
If you have any questions about burials, then please don't hesitate to contact us.