We understand that Christmas can be a difficult time when you've lost a loved one, so we would like to invite you and your family to our Christmas Service of Remembrance on Saturday 11th December at Corstorphine Old Parish Church at 2:00pm, full details can be found here.
Important: To ensure COVID-19 compliance you must book your place, to book please email us or call us on 0131 334 7308.
Watch the service via live streaming
If you cannot join us on the day, you will be able to watch the service via live streaming by clicking the link here.
We hope you'll be able to join us, either in person or via the live stream.
Memorial Christmas trees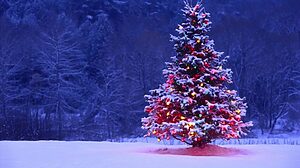 Families can also remember their loved ones at our funeral homes this Christmas.
Throughout December each funeral home will feature a memorial Christmas tree, where anyone can remember a loved one by writing and placing a personalised message on the tree.
Just visit your local funeral home, and ask for as many tags as you need for your personal messages.